Jacob Lawrence: The Power of Pictorial Narrative
September 07, 2022
"I've always been interested in history, but they never taught Negro history in the public schools…I don't see how a history of the United States can be written honestly without including the Negro. I didn't [paint] just as a historical thing, but because I believe these things tie up with the Negro today. We don't have a physical slavery, but an economic slavery. If these people, who were so much worse off than the people today, could conquer their slavery, we can certainly do the same thing….I am not a politician. I'm an artist, just trying to do my part to bring this thing about."
—Jacob Lawrence
In the Spring of 2015 the Cantor Museum (Stanford University) mounted for the first time together all 56 pieces of their collection of Jacob Lawrence's work. I was utterly smitten by the ferocious dynamism of the paintings—his compositional choices, graphic treatment of shapes, vibrant clashes of colors, and subject matter all added up to a pictorial narrative that was both difficult to look at and hard to look away from. I admit with some embarrassment that this was the first time beyond maybe a reproduction or two that I had seen Jacob Lawrence's work. But it surely stuck in my mind as tour de force storytelling. Not illustration of a story, but a pictorial narrative that stood steadfastly on its own.
What's the difference? First, Lawrence's "story moments" came not from someone else's story, but from his own extensive research of primary documents. His paintings created the story. More importantly perhaps the paintings engender intense surges of emotions. He makes you feel, as mentor and fellow painter Charles Alston once noted, "the joy, the suffering, the weakness, the strength of the people he sees everyday." 
Born on this day (Sept 7) 1917, in Atlantic City, New Jersey, Lawrence moved to Harlem at age 12 with his mother following his parents' separation. In 1934, he enrolled in his first art classes. By the time he was 23, he had completed five major narrative series on major people and events in black history, including paintings featuring Toussaint L'Ouverture, Harriet Tubman, and the Great Migration. Lawrence went on to paint many other series and to teach at Black Mountain College, Pratt Institute, and Skowhegen School. He died in 2000.
Perhaps his best-known work, the 60 panels in the Migration series communicate the social, political, economic, and environmental conditions that contributed to the Great Migration (1910s to 1970s), during which approximately six million Black people moved from the American South to Northern, Midwestern, and Western states to escape Jim Crow segregation and racial violence, as well as pursue economic and educational opportunities.
The series details the journey northward, the working and living conditions in cities like Chicago and Pittsburgh, and episodes of violence and discrimination directed toward Black Americans in both the southern and northern regions.
Lawrence said about Migration: "To me, migration means movement. There was conflict and struggle. But out of the struggle came a kind of power and even beauty. 'And the migrants kept coming' is a refrain of triumph over adversity. If it rings true for you today, then it must still strike a chord in our American experience."
Between 1949 and 1954 the artist trekked innumerable times from his Brooklyn home to the 135th Street Branch of the New York Public Library, where he relentlessly scoured history books, letters, military reports and other documents for stories, well- and lesser-known, that had shaped American history. 
In May 1954, just after the Supreme Court handed down the Brown v. Board of Education decision desegregating schools, the artist started painting what would become another powerful narrative: Struggle: From the History of the American People. The series consists of thirty 12-by-16-inch tempera paintings, which depict historical moments in America's history spanning Patrick Henry's famous speech through westward expansion. Lawerence wanted to tell story of "the struggles of a people to create a nation and their attempt to build a democracy."
Note the approach Lawrence takes to Washington crossing the Delaware. Rather than focus, as Leutze did, on the mythical majesty of the General, Lawrence gives us the harsh emotional reality. Washington is nowhere to be seen; instead ordinary soldiers, the real fighting men, are hunkered down. Their misery is palpable; it's a damed rough crossing.
I continue to marvel at the view of America Lawrence offers us, relevant even in 2022, maybe especially in 2022. Lawrence's work reminds us the struggle for dignity and equality continues.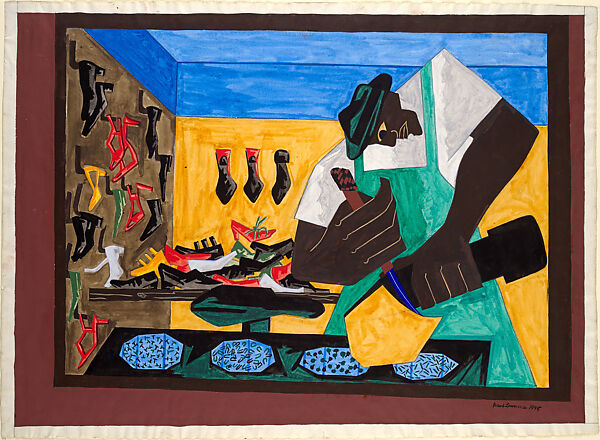 Visitations
Lawrence at The Philips Collection—All the Migration Panels
Philips Collection—"Jacob Lawrence: The American Struggle"
Lawrence—Hiroshima series
Postscript
NYT—"One Way Ticket"
The New Yorker—"A Missing Jacob Lawrence Painting Reappears After Decades"
"Deconstructing the Struggle Series"
Museum of Modern Art—"Great Migration"
The Warmth of Other Suns: The Epic Story of America's Great Migration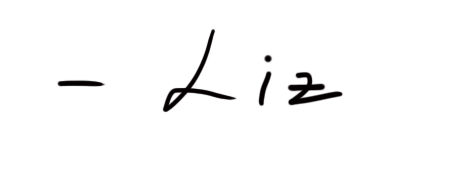 4 responses to "Jacob Lawrence: The Power of Pictorial Narrative"